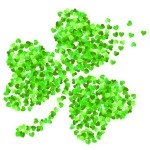 Irish Toasts
Brilliant Irish toasts
Perfect for any party where a touch of
"The Blarney" is needed!


Every true Irishman and woman is born with a touch of the "Blarney". Nor are many of those from The Emerald Isle strangers to the delights of a drink with friends. No wonder then that Irish toasts are renowned for both their sentiments and sense of fun.






Top of the mic stand to you!


Here's to the land of the shamrock so green
Here's to each lad and his darling colleen
Here's to the ones we love dearest and most
And may God bless old Ireland - thats an Irishmans toast


May those that love us, love us
And those that don't love us
May God turn their hearts
And if he doesn't turn their hearts
May he turn their ankles
So we'll know them by their limping!



May the good Lord take a liking to you…
But not too soon!


May your neighbours respect you
Troubles neglect you
The angels protect you
And heaven accept you


May you always have a clean shirt, a clear conscience
And enough coins in your pocket to buy a pint!


May the Irish hills caress you
May her lakes and rivers bless you
May the luck of the Irish hold you
May the love of St Patrick enfold you


May your thoughts be as happy as shamrocks
May your heart be as light as a song
May each day be full sweet blessings
That stay with you all the year long


May the lilt of Irish laughter lighten every load.
May the mist of Irish magic shorten every road…
And may all your friends remember all the favours you are owed!


Wherever you go and whatever you do
May the love of the Irish look after you


May your home always be too small to hold all your friends.


Health and a long life to you
Land without rent to you
A child every year to you
And if you can't go to heaven
May you at least die in Ireland


May you live as long as you want and never want as long as you live.


Now for Irish toasts to your wedding:
May the roof over your heads be as well thatched
As those inside are well matched.


May your blessings outnumber the shamrocks that grow
And may trouble avoid you wherever you go


May your heart be light and happy,
May your smile be big and wide,
And may your pockets always have
a coin or two inside!


May you be in heaven a full half hour
before the devil knows your dead.


May your home always be too small to hold all your friends.


May the luck of the Irish possess you
May the devil fly off with your worries
May God bless you forever and ever


May your heart be warm and happy
With the lilt of Irish laughter
Every day in every way
From now 'til ever after


May the roof above you never fall in,
And those gathered beneath it never fall out.


For each petal on the shamrock
This brings a wish your way
Good health, good luck and happiness
For now and every day


May you live to be 100 years, with one extra year to repent.


To Ireland the one place on earth
That heaven has kissed
With melody, mirth
meadow and mist


When we drink, we get drunk
When we get drunk, we fall asleep
When we fall asleep, we commit no sin
When we commit no sin, we go to heaven
So, let's all get drunk, and go to heaven!


May the Lord keep you in His hand and never close His fist too tight.


Saint Patrick was a gentleman,
Who through strategy and stealth,
Drove all the snakes from Ireland,
Here's a toasting to his health.
But not too many toastings
Lest you lose yourself and then
Forget the good Saint Patrick
And see all those snakes again.


If you are lucky enough to be born Irish
You're lucky enough already


Hope you enjoyed these Irish toasts. Don't forget you could always adapt or simply use them as inspiration to make up your own.




---
To leave Irish Toasts and return to
The Better Party Ideas Home Page please click here
Toddler Party Ideas l Kids Party Ideas l Teen Party Ideas l Adult Birthday Party Ideas
Holiday Party Ideas l Halloween Party Ideas l Slumber Party Ideas l Party Ideas Blog l