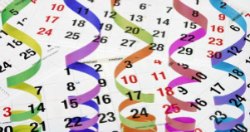 Seasonal Celebrations and Holiday Party Ideas
Party all year round
With these great holiday party ideas!

Our year long calendar is made up of all sorts of annual festivals and seasonal celebrations.
Some of these are specific to certain groups of people or countries. Others are more universal and are celebrated all around the world.



These annual events have long been a way that people come together. To celebrate times past, enjoy the present and step out into the future with renewed vigour.
Some celebrations follow very traditional patterns and people come to them with certain expectations.
Others are less formalised and offer the opportunity to come up with all sorts of interesting party ideas around a main theme.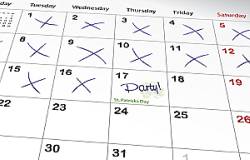 Coming up with great party ideas for any event is not difficult.
The best party planners are those who can pick up ideas and tips from all sorts of other occasions and incorporate them into their events.


The trick is always to take your theme and squeeze as much juice out of it as possible.
After that enthusiasm and a sense of fun will always see you through.
Below is a selection of all the best ideas for annual celebrations:

14th February - Valentine Party Ideas (kids)

3rd Feb - 9th March - Mardi Gras Party Ideas

17th March - St Patricks Day Party Ideas (kids)

22nd March - 25th April - Easter Party Ideas

5th May -Cinco de Mayo Party Ideas

Extra - Cinco de Mayo Food Ideas

4th of July Party Ideas (US Independence Day)

5th of November - Fireworks Night (Bonfire Party Ideas)

Thanksgiving Party Games



---

To leave Holiday Party Ideas and return to the
Better Party Ideas Home Page please click here
Toddler Party Ideas l Kids Party Ideas l Teen Party Ideas l Adult Birthday Party Ideas
Halloween Party Ideas l Slumber Party Ideas l Party Ideas Blog l